Rockstar Superstars!
The school is taking part in a Rockstar times tables challenge. The children have been set a task to learn their times tables by heart and once a week they can take a test to see how they are progressing. Once they feel confident enough they can challenge Mr Dickson and try to beat the time set by him at the start of the year by getting them all correct in the shortest time.
The prize for any child beating Mr Dickson's time is a trip to Toys R Us. There are some in school who thought Mr Dickson would never be beaten, however, Filip had other ideas!! He was the first challenger to win a reward trip to the shops. This spurred other children on and it wasn't long before Kainat joined Filip as a prize winner. In March 2018 Daniel from Year 4 joined the leaderboard and chose lots of Lego as his reward.
We wait with anticipation to see if anybody else can match their achievements.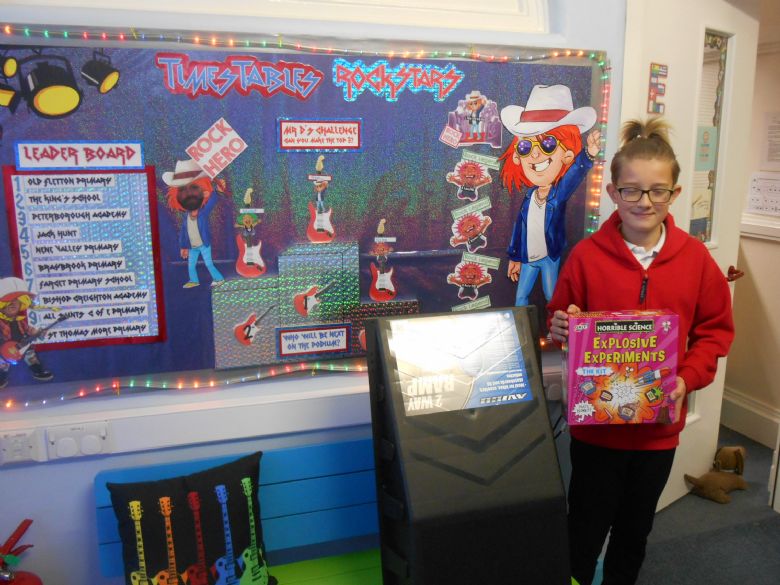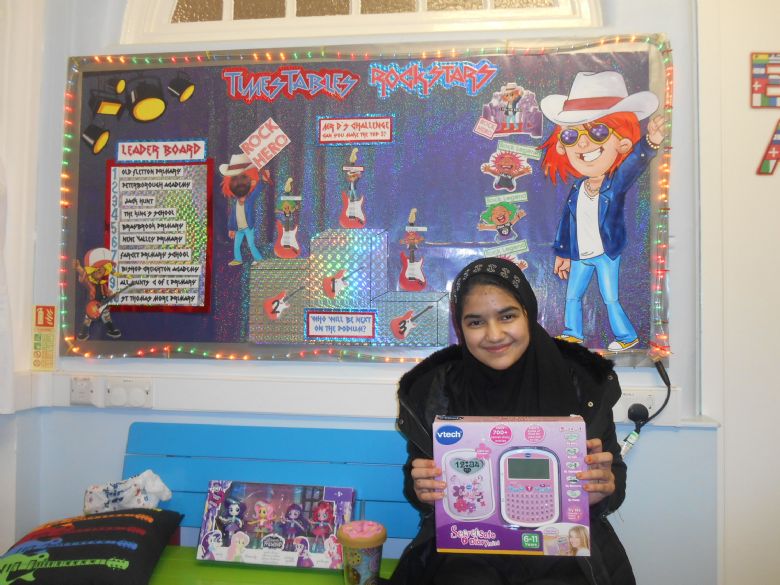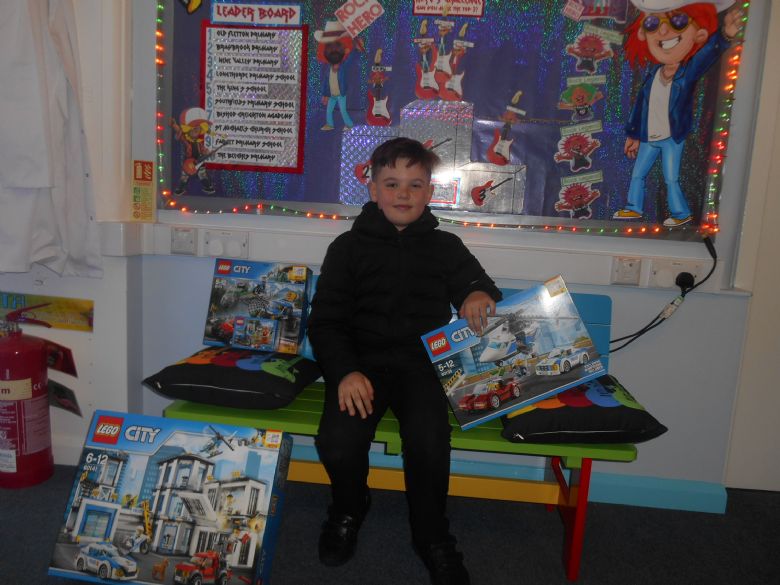 ---