Olympics Week 2012
This year saw the dates for our sports days brought closer together so that all the events could take place during our Olympics week. Mr Farrell and Miss Drew worked tirelessly to make sure that everything went smoothly and the only thing that they couldn't organise - the weather - was kind to us too, which meant that all the events took place as planned.
At the Key Stage 1 / Foundation Stage sports day on Tuesday the children were led out onto the field following the Olympic Torch bearers and all the children performed a specially practised zumba dance for the opening ceremony. The children then took part in a series of track and field events representing their house teams.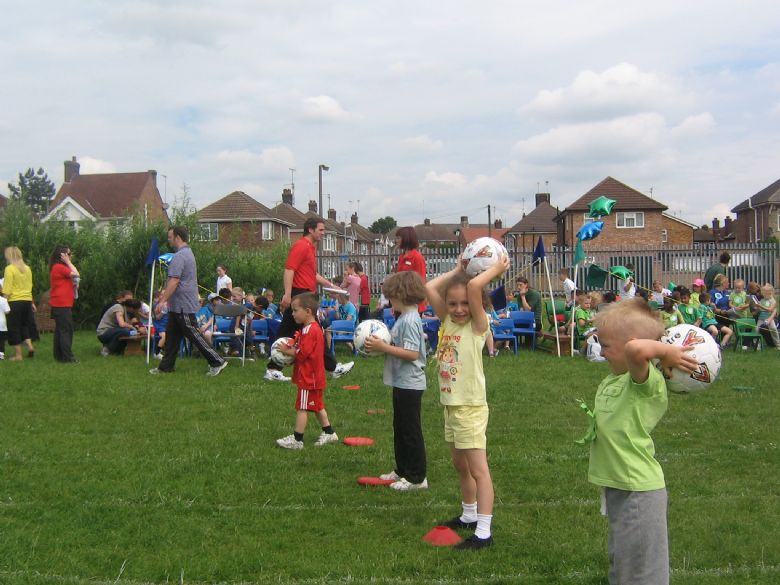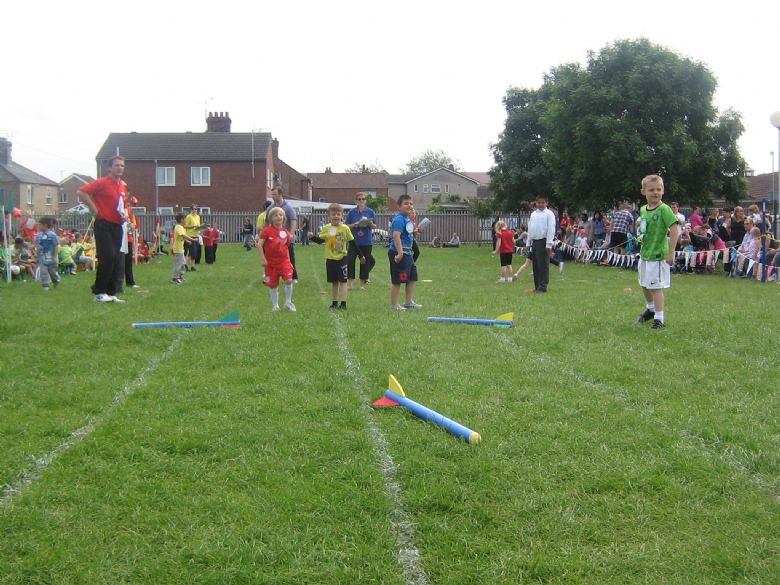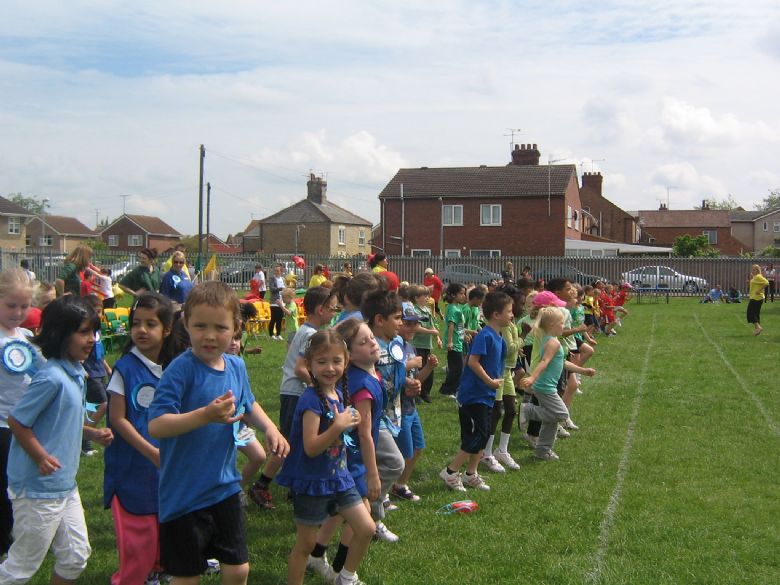 The Key Stage 2 sports day on Wednesday followed a similar format for the older children. They too performed a zumba dance for their opening ceremony and there were more balloons and confetti cannons to mark the opening.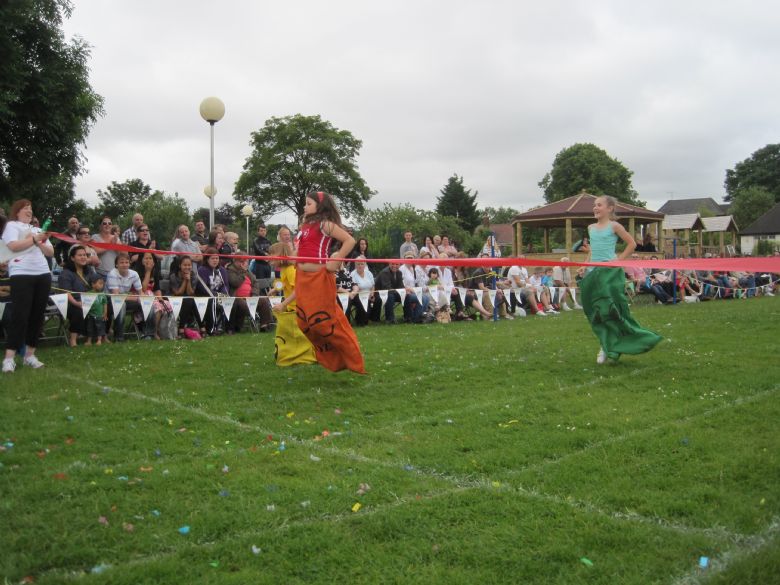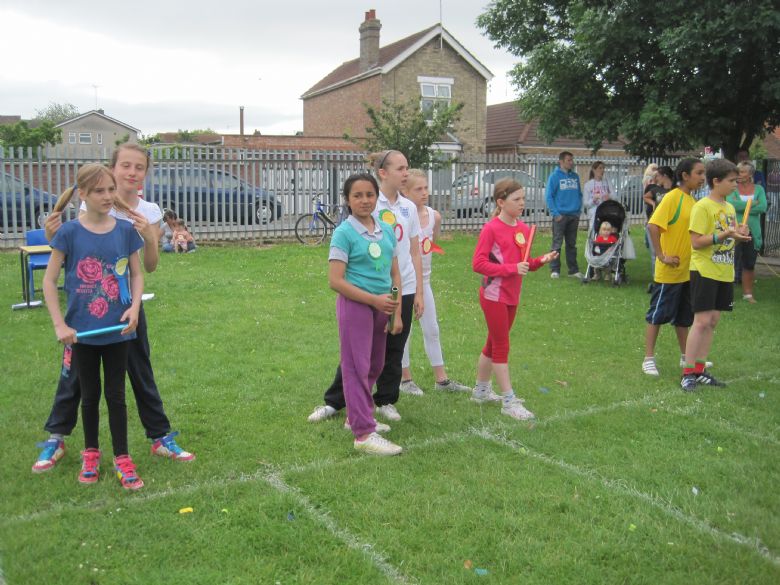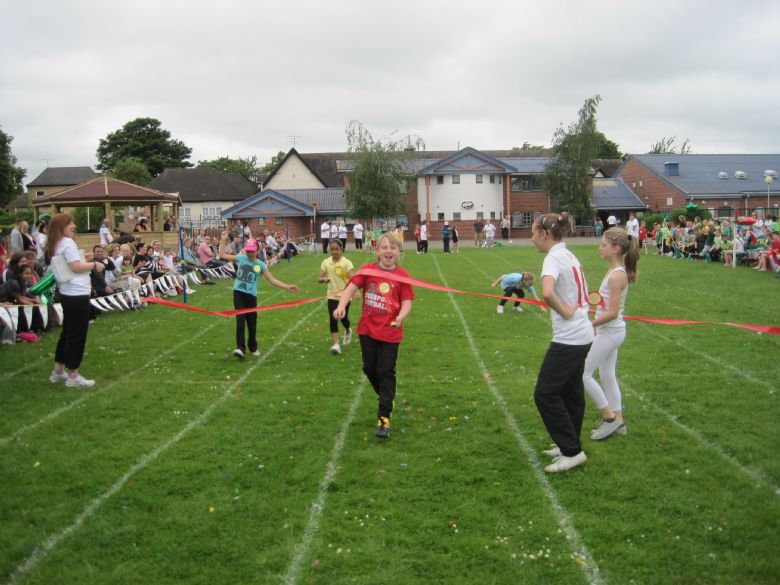 On both days the children had a fantastic turnout from family and friends to support them. We were even pleasantly surprised by the number of mums and dads who willingly came forward for the parents' races and the children loved being able to cheer them on in return.
The Nursery children took part in sporting activities at their own mini Olympics and had lots of fun taking part.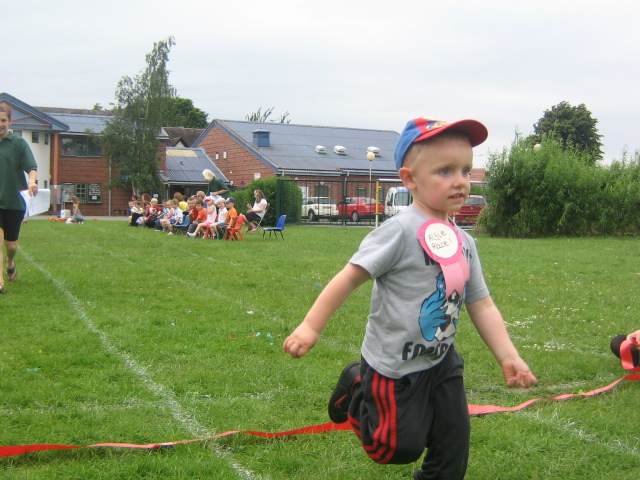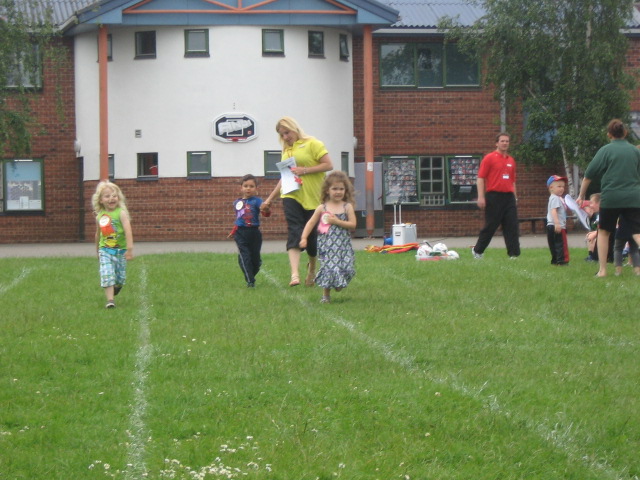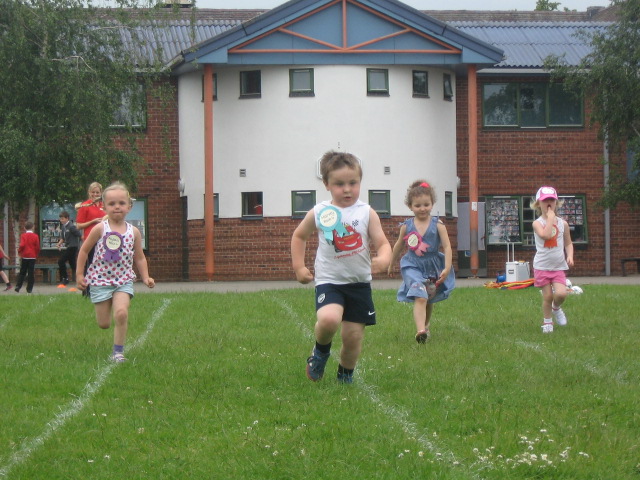 During the afternoons, children from each of the house teams took part in team games with the chance to gain even more points for their colour.
The finale to the week was a staff netball match, watched by the children; who cheered enthusiastically for their team. After this at Friday's Celebration Assembly, Mrs Levy announced that after all the points had been added together the winners were....THE GREEN TEAM.
WELL DONE TO EVERYONE FOR TAKING PART AND DOING THEIR BEST AND A BIG THANK YOU TO EVERYONE WHO CAME ALONG TO SUPPORT THE CHILDREN.
There are more pictures in the photos section of 'About Us'.
---