Autumn Term Helping Others
On 9th October the children, and some staff, dressed as their hero for the day. Contributions were made to the Help for Heroes charity and we are pleased to report that £272.00 was raised.
As part of our Harvest celebrations we asked for donations of dried or tinned goods. These items were donated to the Peterborough Foodbank and when their staff came to collect the goods they were amazed at the amount you had given. They later contacted us to say that all together the items weighed 222kg and every single item would make a real difference. Thank you.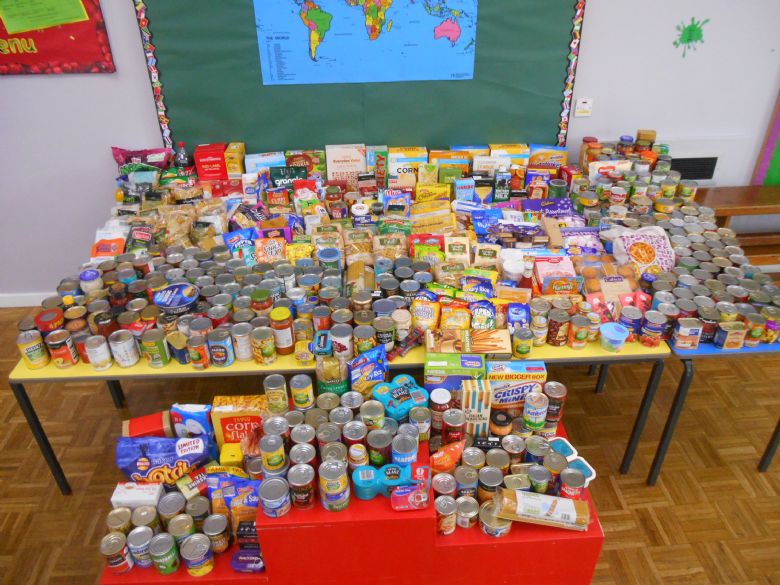 On 6th November 2015, Year 3 planned and organised a class cake decorating competition and at the end of the day a cake sale was held in aid of the refugee appeal. Thanks to your support and generosity the school is able to make a donation of £334.59.
We will also be supporting Children in Need later in November, more details to follow.
---