Sports Premium
What is the 'Sport Premium'?
The sports premium is a budget that the Government introduced for schools to improve the Physical Education (PE) facilities and provisions put in place in order for the children to receive a range of high level PE. The funding is currently worth £150 million per year and is provided jointly by the Department for Education, the Department of Health and the Department for Culture, Media and Sport. Prime Minister David Cameron announced in February 2014 that the Government will commit funding for the Primary PE and Sport Premium to 2020.
Schools have been given the opportunity to spend this money as they see fit, ensuring all details are kept about the provisions that are put in place within each academic year. We are required to include details about our sports provision on our website, so that parents and members of the community can see the sport provisions available within our school. From 2018 we are also required to report on the number of Year 6 children who have met the required standard of being able to swim 25m unaided. This will be included in our Sports Premium statement once the data is available.
Current Provision at Old Fletton Primary School:
We are proud of the current PE curriculum provision at our school and the range of opportunities we provide for our pupils. The sporting clubs that have been available at various times throughout this year are: netball, football, cricket, basketball and dance. We have two sports ambassadors in year 6 that have contributed to discussions on relevant topics such as sports day and promoting health and well being. Our sports clubs run regularly and some of the teams have competed against other schools. Our Sports Coordinator specialises in PE and has been observed, internally and externally (Prospect Inspectors), and graded as outstanding.
This year the sports coordinator has been released to plan PE lessons for all year groups, developing and shaping outstanding lessons for teachers to use. We have also worked in partnership with Stanground Academy and all children in our school have played sport competitively at festivals organised by the academy. Many children at Old Fletton thrive on the opportunities offered and they are very enthusiastic about sport showing great determination in a range of sports. For further information on how we spend the Sports Premium at Old Fletton Primary School, please read the supporting document by using the link below.
More information about the Stanground Sports Partnership with Stanground Academy can be found by clicking here.
Sainsbury's School Games Award
In September 2015 Miss Drew was advised that the school has been awarded the Sainsbury's Bronze Award for our sports in school. This is a great achievement but Miss Drew will be striving for an even higher award this year.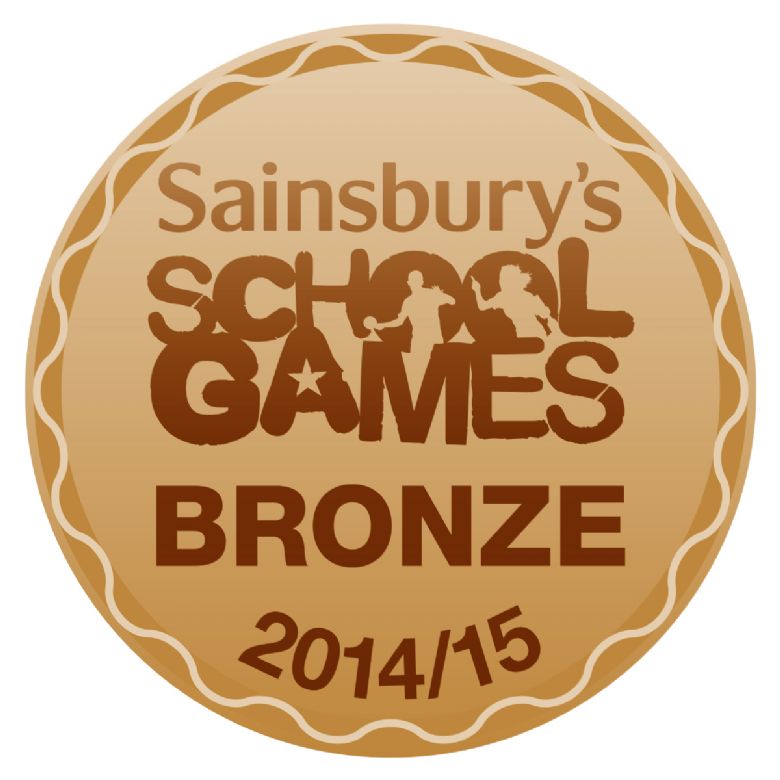 ---