Sports Days 2023!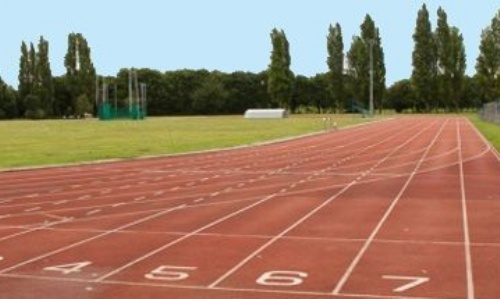 Sports Fun For Old Fletton Pupils.
There is never a dull moment when it comes to sport at Old Fletton. Whilst the weather made things difficult, causing lots of adaptations, we still managed to enjoy our sports days and look forward to making them even better next year!
KS2 had their Sports Day at the Peterborough Athletics Track. Our children proved to be resilient athletes and performed in three main events. Sprints, long distance and vortex throws. This year we had the opportunity to spend some quality time having a picnic and socialising, taking full advantage of the larger space. "I liked that we could run on the track, it was bouncy!" (Oliver Year 4). "Next time can we do the full relay?" (Syanna Year 6) . Well done to Green Team, the winners of KS2!
The weather, just a week later, took another turn with a downpour and KS1's Sports Day was rescheduled, remaining in school. They had the opportunity to show off their hurdle, sprint and relay skills. The eggs went rogue in the classic egg and spoon race and the toddlers showed their siblings how sprints are done. Well done to Blue Team - their throwing skills were amazing scoring them a lot of points and winning them the title for KS1.
EYFS performed their own track events with Year 6 cheering them on wholeheartedly. The 'get ready for school' obstacle race resulted in book bags left behind to grab a drink, a true reflection of many families' morning routines! We enjoyed a variety of field events in small groups and once again the chance to spend time with our community - congratulations to Green Team, the overall EYFS winners.
Thank you to the staff, parents, and children for the support, feedback, and overall willingness to embrace new ideas and challenges. Our summer of sports continues with sports week!