Year 3 Trip to BeWILDerwood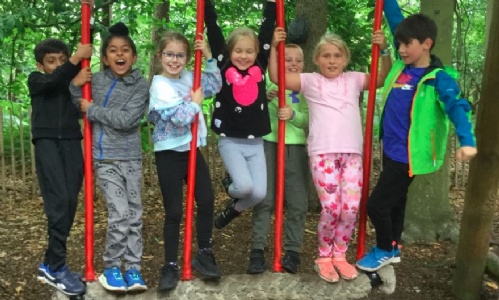 Literacy lessons come to life at BeWILDerwood!
The Year 3 children had a fabulous day at BeWILDerwood this week. They have been reading 'A Boggle at Bewilderwood' in Literacy, so it gave them a fantastic opportunity to explore the places they have been reading about and meet the characters from the story.
The pupils enjoyed a boat trip along the Dismal Dyke where they were greeted by Mildred the Crocklebog. They saw the Twiggle Village up in the trees, the Boggle Village in the marshes and had a lovely lunch at the storytelling stage where they heard about the Parasquawks!
The rest of the day was spent playing in the various play areas - The Sky Maze, The Broken Bridge, The Wobbly Wires (zip lines) and the Slippery Slopes (slides).
It was a wonderful experience enjoyed by all the children.