Homework and Lexia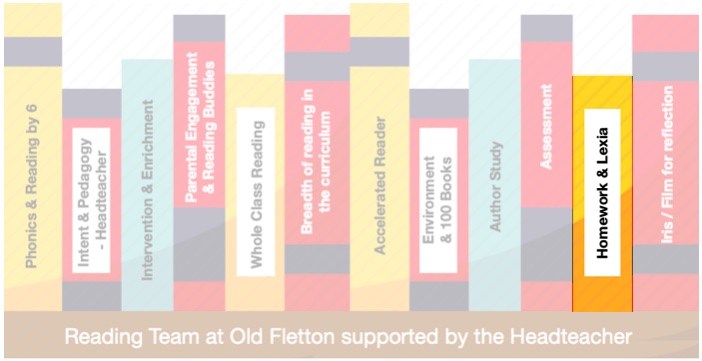 Homework & Lexia
The purpose of reading homework is to: support the love of reading; the furthering of knowledge in the curriculum; broadening horizons and to increase fluency and accuracy.
This is achieved at Old Fletton Primary School through 2 different approaches: In Lower school children are expected to read at home to an adult for at least 5 minutes every day, followed by a short discussion about the text. In Upper school the children are required to read their Accelerated Reader book at least 3 times a week for a minimum of 15 minutes, and then complete their quiz in school which checks their comprehension.
In addition, for Years 2-6 Lexia is an online resource that personalises the reading experience for children based on a placement test. It allows pupils to have targeted intervention and instruction at home; as and when needed. The variety of reading within the programme caters for fiction, non fiction and poetry and alongside comprehension it looks at vocabulary, grammar and fluency. Children have shared with us how much they enjoy progressing through the levels and it is a motivating tool in its own right. Achieving usage targets regularly is rewarded in school and parents are informed when things slip. We value the importance of real books, so this programme sits alongside Accelerated Reader and in school books to ensure there is a balance of digital and paper. More information can be found here: https://www.lexiauk.co.uk/products/core5/
Alongside this expectation there are a selection of books available in school that children are expected to read or have read to them that ensures their access to recognised, high quality texts (based on https://www.listchallenges.com/tes-100-fiction-books-all-children-should-read). This is then followed up with a conversation about the text with a member of school staff and celebrated in their reading journey journal.