Intervention and Enrichment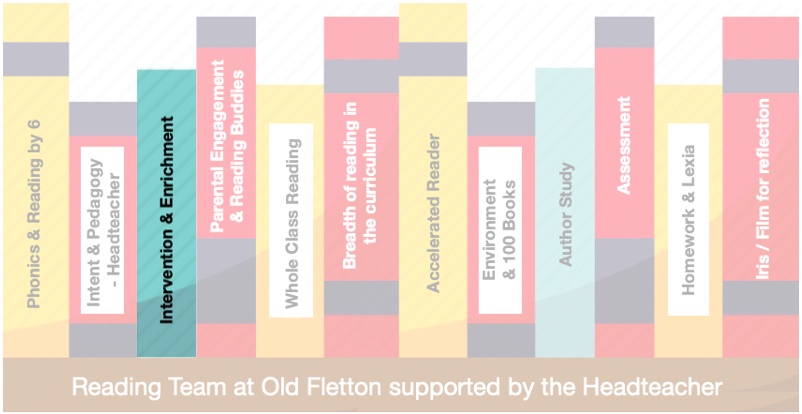 Interventions
The purpose of which is to boost all round reading and comprehension ability and encourage confidence tailored to the child's individual area of required skills.
This is done through set intervention schemes in a calm, purposeful environment, both individually and in small groups. Some of these schemes have also been transferred into smaller packages for use in 1:1 situations.
Enrichment
The purpose of which is to enhance enjoyment of reading and engaging children in discovering their own reading personality.
This will be provided by: lunchtime clubs, a new after school book group, creative opportunities to chat about books and reading, encouraging use of local libraries and events, establishing wider links with home and exposing children to a wide variety of texts and alternative formats.
"Reading is not just about sitting with a book"