Reading by 6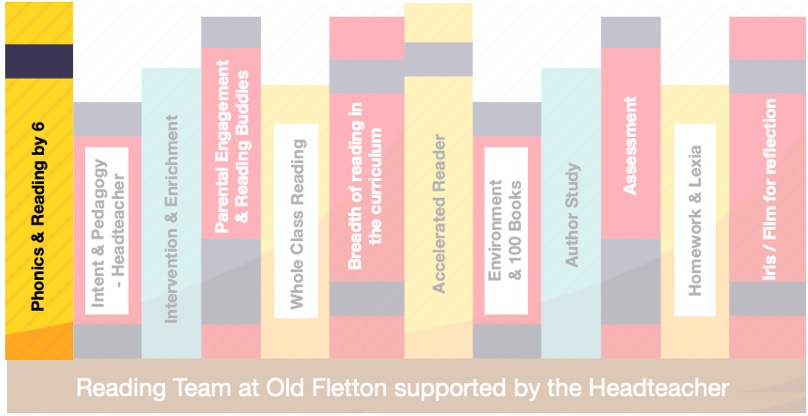 The purpose of 'Reading by 6'* is that by the end of Keystage 1 all children are reading age appropriate texts fluently. We want to create confident, fluent readers who no longer need to segment and blend the majority of words in age appropriate texts.
This is achieved at Old Fletton Primary School through every child in Reception and Year 1 being heard reading aloud every day in school.
Included within the chosen texts will be opportunities for using Read Write Inc. book bag books which will enable the children to further consolidate focus sounds they have recently been taught during Read Write Inc. lessons.
Familiar texts will also be revisited in order to build fluency and confidence. In Year 2 those children identified as reading below their chronological age will continue to have daily reading support until they are at their chronological reading age.
In addition to this support, children who do not pass the Year 2 Phonics re-check or who join us during Key Stage 1 and have gaps in phonics knowledge will also receive additional reading daily and have additional Read Write Inc. lessons to maximise their chance of accelerating progress to reading successfully at their chronological age in Year 3.
In addition parents are encouraged to fully engage with daily reading at home by attending in school training sessions and receiving written guidance with the purpose of fully enhancing their child's reading development at home.
* Reading by 6 - https://www.gov.uk/government/publications/reading-by-six-how-the-best-schools-do-it