School Achievements
EQualities Award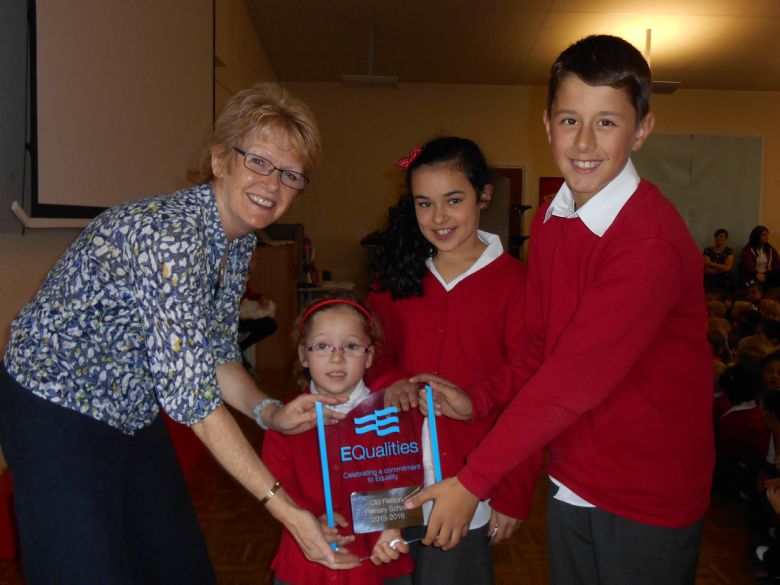 We are really proud to have been presented with the Equalities Award. We were the first primary school in Peterborough to earn the award. To earn the award the school had to provide evidence of eliminating discrimination, advancing equality of opportunity and fostering good relations. It also helps to demonstrate that the spiritual, moral, social and cultural development (SMSC) of our pupils is being met.
EQualities Award is awarded again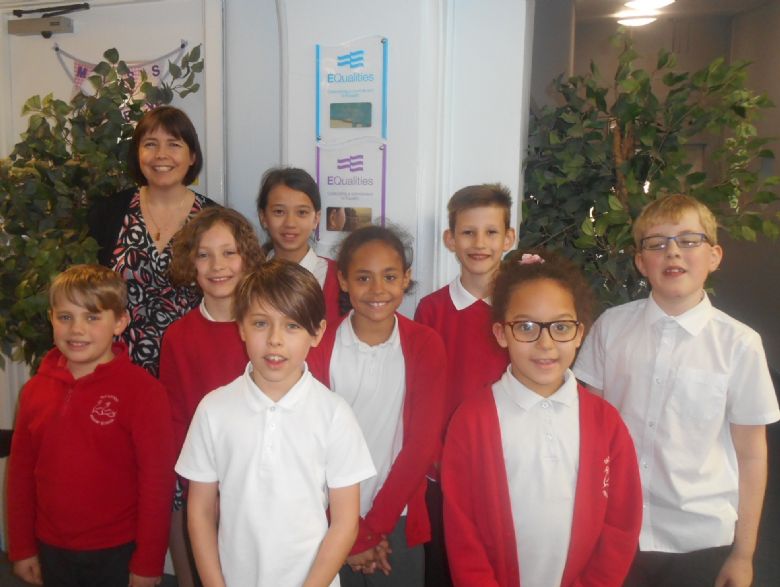 The EQualties Award is a national scheme for schools to demonstrate their commitment to equality and in 2017, Old Fletton Primary School is celebrating having been awarded this prestigious award for a second time.
To achieve the award each school must provide evidence to show how they are committed to equality in areas such as ensuring the right provision, support and opportunities are in place for all pupils regardless of gender, ethnicity or special educational needs.
Headteacher, Sarah Levy, has led the team in working towards this award and said "This is a great achievement and a true reflection of our ethos, clearly demonstrating our CARE values. We have a very diverse community within the school with over 25 different languages being spoken. To have our day to day work recognised in such a way is incredibly rewarding and I am so proud of all our children, staff and governors."
The photo shows Mrs Levy, with Class Representatives Finlay, Kai, Edas, Emma, Madina, Alfie, Eliana and Oliver
Please click on the headings on the left-hand side of this page to find out about more school successes.